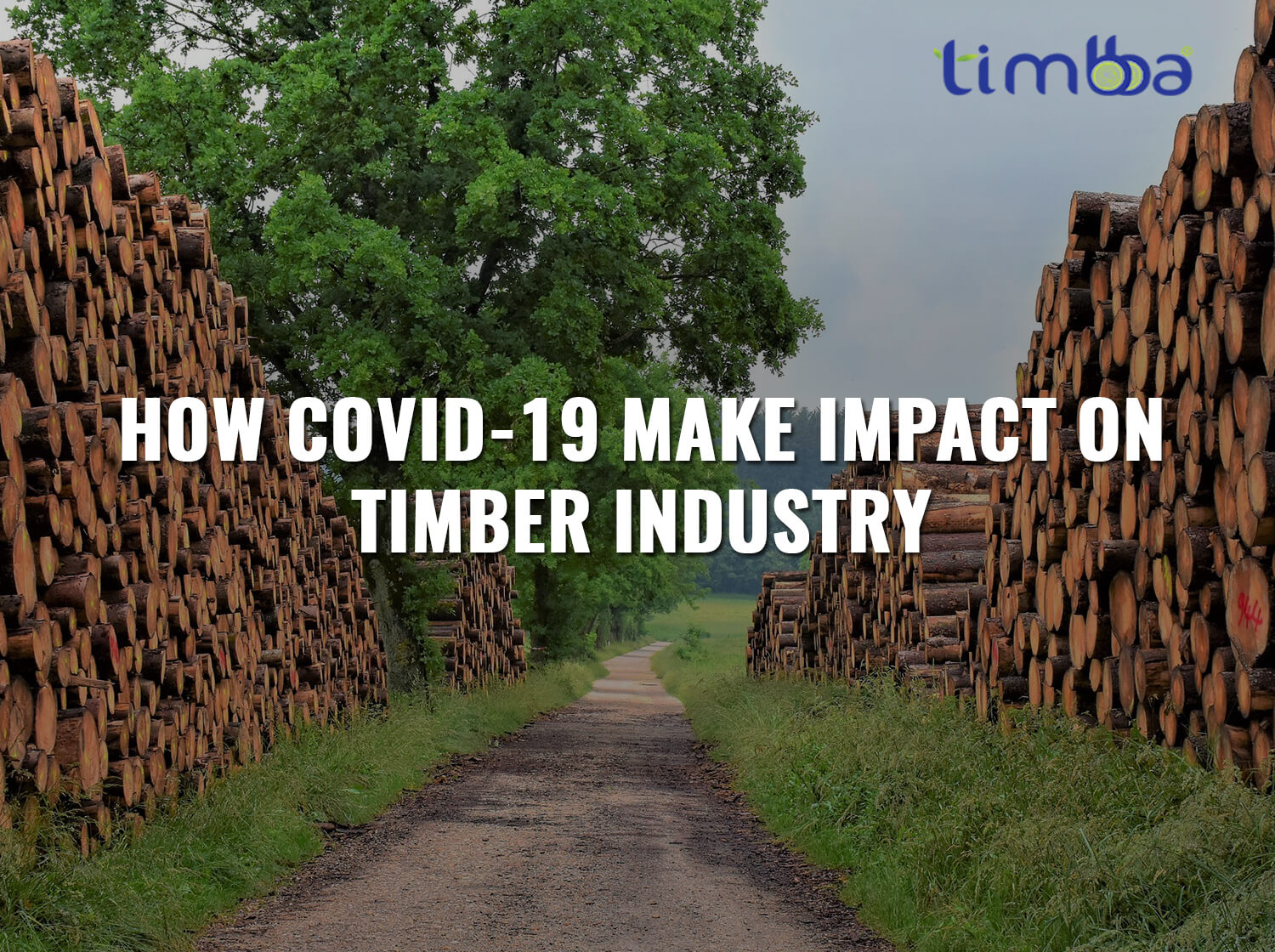 Impact of Covid-19 on Indian Timber Industry
India continues to face the Covid-19 pandemic and currently, marketplace of logs working on a much smaller scale than previously. As per research, Nearly 70% timber sawmills were closed, even after the Indian Government signal to run industry operations, As we all know the largest timber industry of Asia is situated in Gujarat, near Kandla port, it may take a year to function normally. The timber industry, which flourished within the bordering Kutch district, has already incurred a loss of around Rs 1500 crore since the lockdown was imposed. According to sources, the Rs 10,000-crore industry's loss is consistently increasing in absence of buyers based in states like Rajasthan, U.P, Punjab, Delhi, Madhya Pradesh, Bihar, and some parts of Maharashtra.
Although the state governments have decided to grant permission to recommence the operation of sawing mills and plywood units after the implementation of lockdown, most of the timber sawmills are still closed as demand has gone down by nearly 80%. Even after the increase in demand in the coming days, it might be difficult for the sawing mills, also as plywood manufacturers to start out full swing because the exodus of migrant laborers, has started. There are nearly 2,000 sawmills and quite 100+ plywood units within the proximity of Kandla port where 80,000-1,00,000 lakh laborers are working in these areas.
In absence of buyers' demand, hardly 30% of timber sawmills are operational in the Gandhidham-Gujarat area that too with limited capacity. For the primary 40 days of ongoing lockdown, the owners of timber units somehow persuaded laborers to attend. Now, the migrant laborers became impatient over the prevailing uncertainty over the Covid-19 pandemic. Since the last few weeks, 50% of the labor force went back to their native places and more are within the process to return to their home states.
How Timbba helps Sawmills in Covid-19 pandemic
In the COVID-19 pandemic, the economy goes through a serious slowdown, which was evident over the past months even before the crisis struck. But every depression is additionally a chance specifically for the digital solutions, as now companies are taking steps towards digital transformation, as changes in sawmill operations are needed to, as an example, this makes it possible to figure remotely or accommodate physical distancing and contactless activities. In this difficult time, the foremost challenging task for a sawmill is to stay employees safe and support social distancing among staff & workers. Timbba makes it really provides a digital solution for sawmills to stay employees safe and still keep their daily operation running.
Timbba offers sawmills mind-blowing features with building reports with Timbba that make it easy to manage their teams remotely, sharing data in real-time, and run operations quickly and smoothly. With the assistance of the Timbba mobile app, users can scan barcode logs, feed measurement digitally, or managing stock and making the processes as fast as possible. Timbba easily provides a real-time overview of the activities happening within the sawmill. So, the priority person has all the necessary data albeit they're traveling or distant. It gives a summary of the workers in the sector and is sure all the tasks are being conducted on time leading to safer management.
In Timbba; all data is during a digital format helps to avoid the situations that information gets lost thanks to misplaced or missing documents. Safety is one of the main key benefits told us by our users. Until now, Timbba helped sawmillers in measuring digitally which keeps them safe and it also helps in reducing leakage in the timber industry.
Technology transforms the sawmills operation work into digital
Many sawmills in India suffered from lockdown and restriction within the current situation they're fighting for survival, as now sawmills are forced to require steps towards digital transformation. Many sawmills who started using Timbba just before the COVID-19 outbreak has opted the digitization brings operational work very smooth and safe.
With Timbba, fewer people are required to manage gate entry, machines, stock, and loading, while easily and instantly share results with the managers during a different location. Additional whole add sawmills could work with none interruption. So, it proved adopted Timbba digitalize solutions are going to be more efficient and safer for sawmills.